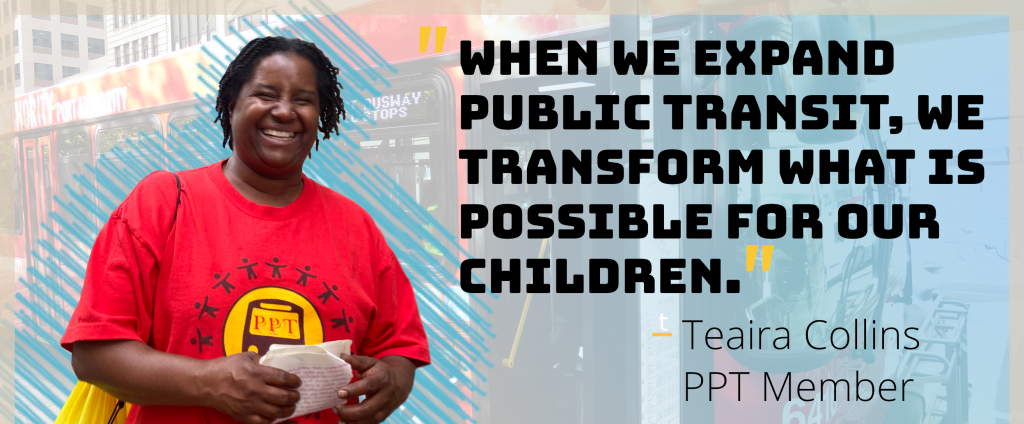 "We won weekend service on the 93! That will be transformative for future generations." – Teaira Collins, PPT Member
Your support for PPT will mean that more neighbors like Ms. Teaira will organize to win quality, affordable public transit in Allegheny County.
2020 proved that public transit has always been essential for workers and our city.
Pittsburghers for Public Transit has continued to organize with communities through this pandemic. We are winning the transit service that changes lives – but we need you involved to build our momentum.
Your gift of any size—whether $5, $50, or $500—will go toward our goal of $10,000. Your voice in sharing this work will help toward our goal of activating 200 new advocates.