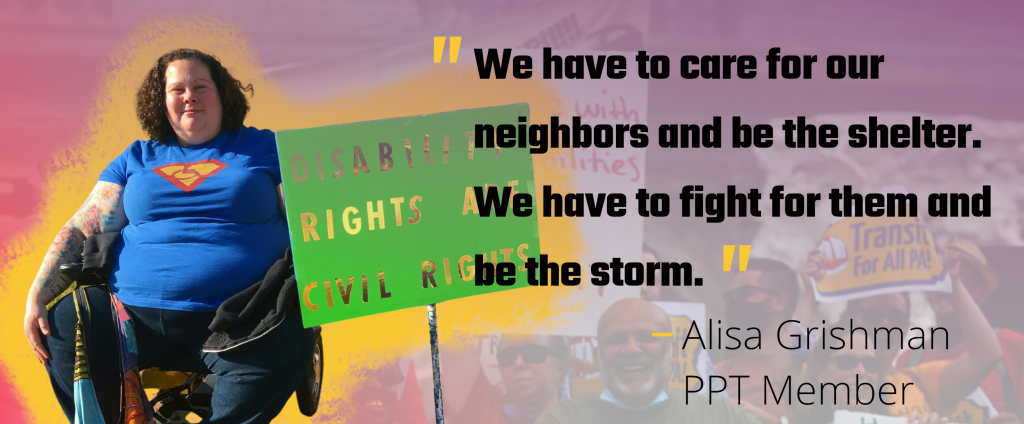 "We have to care for our neighbors and be the shelter. We have to fight for them and be the storm." – Alisa Grishman, PPT Member
Your support for PPT will mean that more neighbors like Alisa will organize to win quality, affordable public transit in Allegheny County. 
Over the last year, Pittsburghers for Public Transit and our allies across the state kicked off the Transit for All PA! campaign to win dedicated, expanding funding to move all Pennsylvanians. We're meeting hundreds of transit riders & workers from across the state. We're learning a lot! And we need your support to keep this and all our campaigns moving.
Your gift of any size—whether $5, $50, or $500—will go toward our goal of $10,000. Your voice in sharing this work will help toward our goal of activating 200 new advocates.