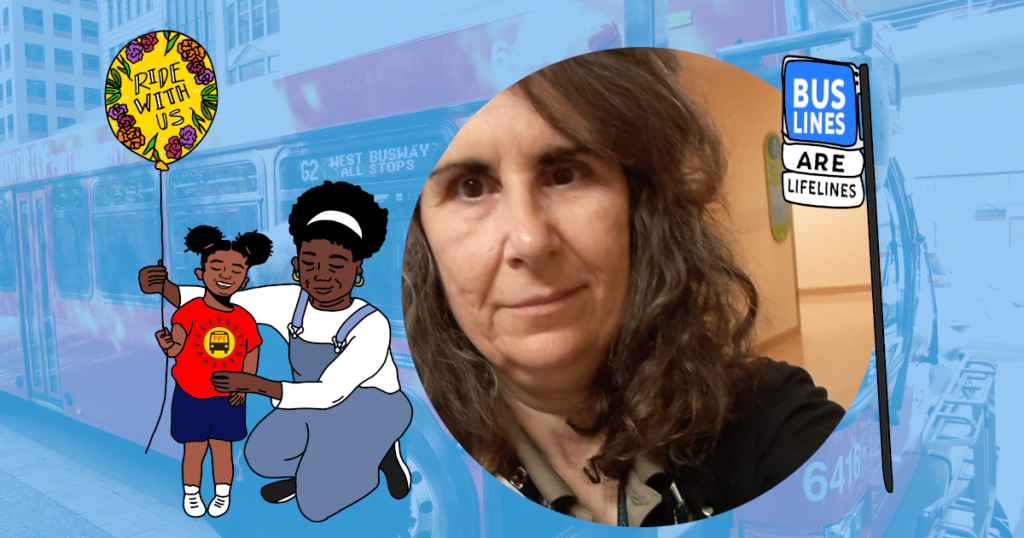 "Having the bus all week long gives me the freedom to move."
Public transit has always been essential for workers and our city – 2020 proved it. Pittsburghers for Public Transit has continued to organize with communities through this pandemic. We are winning the transit service that changes lives – but we need you involved to build our momentum.
Last month, Port Authority began running new and permanent weekend service on the 20, 22, 29, 36, 39, 60, 74, 93 routes! The new service means victory for 6 communities that organized with PPT over the past three years. And now, Allegheny County has weekend service on NEARLY ALL LOCAL ROUTES!
This year, for our year-end fundraiser, PPT is telling the stories of the campaigns and the people who fueled them.
We hope that you will join us in supporting this work, because transformation does not come without being organized and making demands.
A message from Nora Kelly, PPT Member and Leader of the 39-Brookline Campaign:
My name is Nora, and I am a resident of Brookline. I work in a hospital in the City and am a lifelong Pirates fan. After a long week at work, I would like nothing more than to reconnect with family, catch up on grocery shopping, or relax at a Pirates game downtown (remember when we could do that! It will be back soon).
But without Sunday service on the 39 bus, we're stranded. The closest public transit stop on a Sunday is a 40 min walk away, at the T stop in Dormont.
2 years ago, some fellow riders and I joined Pittsburghers for Public Transit in collecting signatures on a petition, asking for the Port Authority to reinstate Sunday service on the 39. We canvassed the businesses on Brookline Blvd and even testified in front of the Port Authority Board with a neighbor who is a bus driver!
Nearly 1,000 riders signed our petition and organized for expanded transit!
Our neighbors immediately connected with our demands. Seniors in the high rise that wanted to go to visit friends. Shop keepers and shoppers wanted to frequent the businesses on Brookline Blvd. Workers like me who can't afford to take an Uber and who don't always have Sundays off.
I'm proud that our efforts with PPT paid off! Now that we have weekend service, I look forward to spending my Sundays how I please– to be able to go food shopping for a forgotten ingredient and to be able to attend church again.
Having the bus all week long gives me the freedom to move.