PA needs Senator Bob Casey to step up big for public transit.
On July 28th, join transit riders and workers from across PA for some real-talk about why we need $32B in COVID relief for public transit.
Pennsylvania's public transit is on the edge of disaster. Transit ridership has cratered during the COVID-19 crisis and transit agencies are bleeding millions of dollars weekly. Essential transit riders and workers on the front lines face unprecedented threats to public health and economic livelihoods.

Congress must invest $32 billion to stop this transit catastrophe. Without it, riders and workers will suffer from fare hikes, layoffs, service cuts, and shutdowns.

Across PA, transit riders and workers are coming together for some real-talk with Senator Bob Casey about the transit crisis. He needs to stand on the Senate floor as a transit champion and pass $32B for transit to move us all past Covid-19.
Transit Rider and Worker Union Hosts:
Amalgamated Transit Union, Local 85
Transport Worker Union, Local 234
Philly Transit Riders Union
Pittsburghers for Public Transit
Co-Hosts:
One Pennsylvania
Pittsburgh United
The Sierra Club
Transit Forward Philly
5th Square
And reach out to info@pittsburghforpublictransit.org or 412-626-7353 with any questions or accessibility needs.
---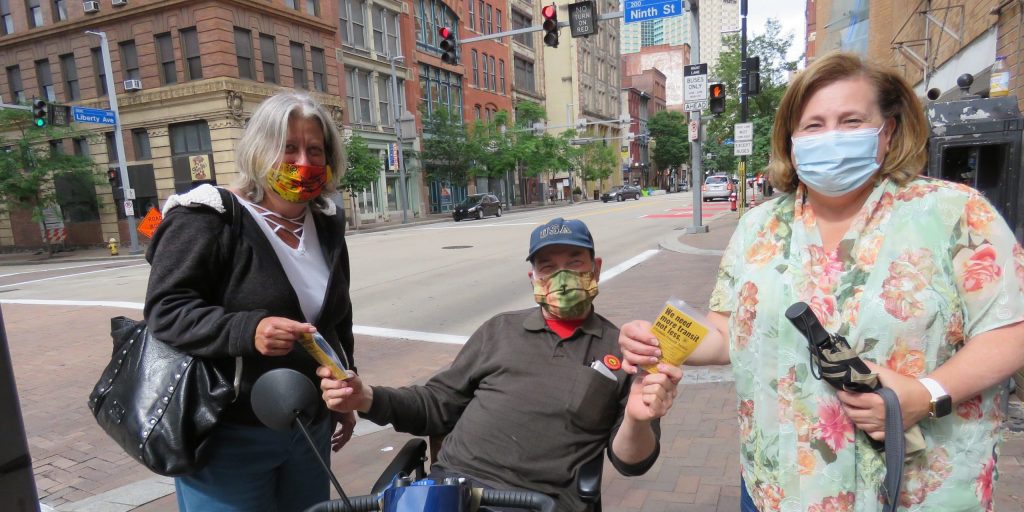 Sign up below to help spread the word about this Transit Talk & distribute masks to transit riders.