Pittsburghers for Public Transit
We are a grassroots organization of riders, drivers, and advocates working to defend and expand public transit. We believe that transit is a human right: everyone should have access to safe, affordable, and environmentally-sustainable transit operated by union drivers paid living wages. Join us in keeping the public in public transit!
Latest Posts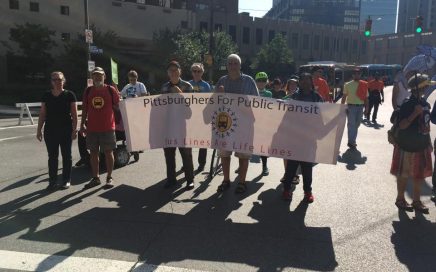 Pittsburghers for Public Transit marched with the Amalgamated Transit Union (ATU) on Monday, September 4th for Labor Day. YES to strong unions! PPT supports a safe, affordable, accessible transit system operated by union drivers paid good living wages and working in safe conditions.